Next:
. Textures modelisation
Up:
Supervised classification for textured
Previous:
. Classification
Thanks to the wavelet coefficients, it is theoretically possible to differentiate textures with orientation criteria.
Undecimated wavelets
The use of decimated wavelets has the drawback to be (a priori) not translation invariant.
But we want to construct a translation invariant feature for textures. So we use undecimated wavelets.
Wavelet packet transform
A large number of textures can be modelized as quasi-periodic signals (repetition of the same stucture with slight variations) whose dominant frequencies lie in median frequencies channels .
In the case of the packet wavelets, each block of the decomposition can be decomposed again (see figure 5).
Figure 5: Packet wavelet transform: at each step, all the blocks of the wavelet transform are redecomposed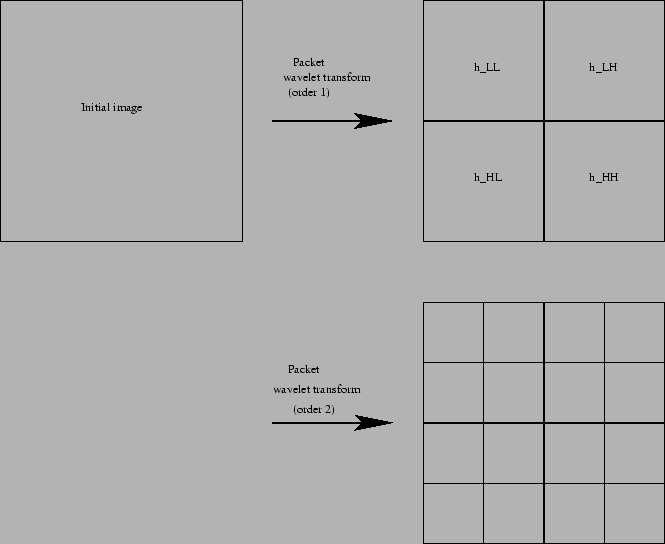 Gray level independence
The mean of the gray level must not be a feature for a texture. That is why we modify the low frequency block by setting its mean to zero.
---




Next: . Textures modelisation Up: Supervised classification for textured Previous: . Classification Jean-Francois Aujol 2002-12-03