Research themes:
Brief curriculum vitae:
2017 - present Researcher, project-team COFFEE, Inria Sophia Antipolis and Université Nice Sophia-Antipolis
2012 - 2017 Researcher,
CERMICS
, Ecole des Ponts ParisTech.
2011 - 2012 Post-doc position in
Prof. Charbel Farhat's group
in Stanford, Aero/Astro department.
2008 - 2011 PhD thesis,
CERMICS
, Ecole des Ponts ParisTech (
manuscript
)
Analysis of a Discrete Element Method for structure dynamics and coupling with a compressible fluid flow method.
Advisors:
Serge Piperno
,
Virginie Daru
Detailed CV
(pdf format)
Publications
Book: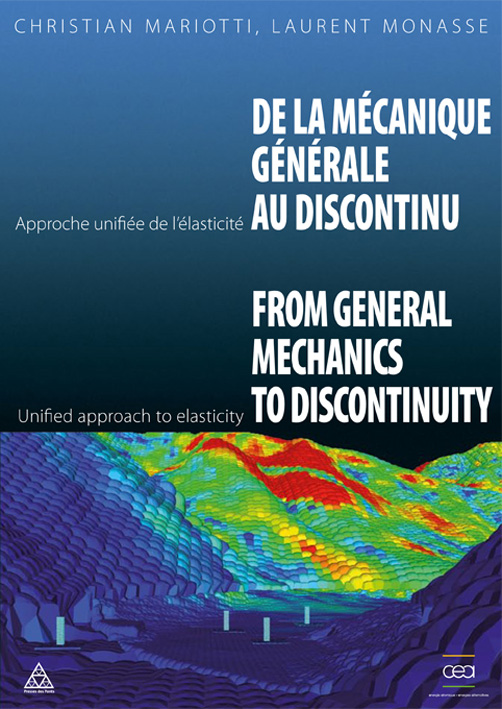 C. Mariotti and L. Monasse, From general mechanics to discontinuity: Unified approach to elasticity, Presses des Ponts, 2011.
Articles:












Preprints:


T. Goudon, L. Monasse, Fokker-Planck approach of Ostwald ripening: simulation of a modified Lifschitz-Slyozov-Wagner system with a diffusive correction, preprint, 2019.
Simulation codes:
Mka3D: simulation code for an elastic solid using discrete elements (academic version of CeaMka3d©, developed at CEA by Christian Mariotti and Ludovic Aubry).
CELIA3D: simulation code for fluid-structure interaction between a compressible fluid and a deformable structure using immersed boundaries, developed with Adela Puscas.