Thèmes de recherche:
Curriculum vitae rapide:
2017 - présent Chercheur dans l'équipe-projet COFFEE, Inria Sophia Antipolis et Université Nice Sophia-Antipolis
2012 - 2017 Chercheur au
CERMICS
, Ecole des Ponts ParisTech.
2011 - 2012 Post-doc dans le groupe de recherche du
Prof. Charbel Farhat
à Stanford, département Aero/Astro.
2008 - 2011 Thèse au
CERMICS
, Ecole des Ponts ParisTech (
manuscript
)
Analyse d'une méthode d'éléments finis discrets pour la dynamique des structures et couplage avec une méthode d'écoulements fluides compressibles.
Directeurs de thèse :
Serge Piperno
,
Virginie Daru
CV détaillé
(au format pdf)
Publications
Livre: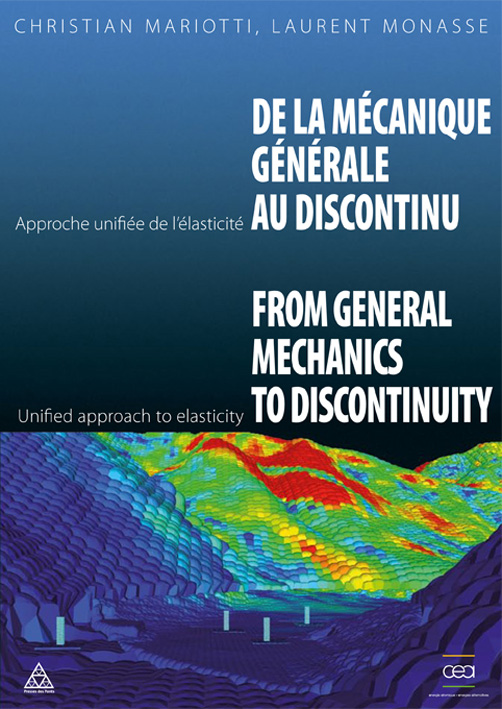 C. Mariotti et L. Monasse, De la mécanique générale au discontinu : Approche unifiée de l'élasticité, Presses des Ponts, 2011.
Articles :












Pre-prints:


T. Goudon, L. Monasse, Fokker-Planck approach of Ostwald ripening: simulation of a modified Lifschitz-Slyozov-Wagner system with a diffusive correction, preprint, 2019.
Codes de simulation:
Mka3D : code de simulation d'un solide élastique par éléments discrets (version académique de CeaMka3d©, développé au CEA par Christian Mariotti et Ludovic Aubry).
CELIA3D : code de simulation pour l'interaction fluide-structure entre un fluide compressible et une structure déformable par frontières immergées, développé avec Adela Puscas.