About me
I am a Research and Teaching Assistant (ATER) at Université Nice-Sophia Antipolis, France. I am also member of the AOSTE project at INRIA-I3S/CNRS. My research interests are the modeling and the formal specification of non-functional properties on real-time systems (Embedded System, SoCs, etc) at a system-level description. To define this level description, I use modeling standards like UML and specific domain standards such as MARTE and SysML to specify the syntax and the structural semantics. Additionally, I employ CCSL, a to define the execution semantics.
In my PhD work, I define a system-level multi-view framework named PRISMSYS to specify and associate the different domains of a system. I represent the syntax and the structural semantics of PRISMSYS in a UML profile by using as much as possible the UML, SysML and MARTE concepts. The execution semantics is specifed in CCSL, a formal declarative language for physical and logical time specification. By using PRISMSYS, I developed a study case where embedded system experts can represent their domains and the association between them. This study case is focused on power consumption.
Publications
A. Khecharem, C. Gomez, J. DeAntoni, F. Mallet, R. De Simone "Execution of Heterogeneous Models for Thermal Analysis with a Multi-view Approach", Forum on Specification and Design Languages (FDL), October 2014, Munich, Germany (Accepted).
C. Gomez "Modeling Functional and Non-Functional Properties of Systems on A Multi-View Approch", PhD Thesis, Université Nice - Sophia Antipolis, Nice, France, 2013
C. Gomez, J. DeAntoni, F. Mallet "Power Consumption Analysis Using Multi-View Modeling", 23rd International Workshop on Power And Timing Modeling, Optimization and Simulation (PATMOS-2013), September 2013, Karlsruhe, Germany.
C. Gomez, J. DeAntoni, F. Mallet "Multi-View Power Modeling based on UML, MARTE and SysML", 38th Euromicro Conference on Software Engineering and Advanced Applications (SEAA-2012), September 2012, Cesme, Turkey.
C. Gomez, J. DeAntoni, F. Mallet "Semantic Multi-View model for Low-Power", Journées nationales IDM, CAL et GDR GPL, June 2011, Lille, France.
C.E. Gomez, J.C.Pascal, J.F. Jimenez and P. Esteban, "Heterogeneous Systems Verification on HiLeS Designer tool", 36th Annual Conference of the IEEE Industrial Electronics Society (IECON-2010), Grendale, AZ, November, 2010.
C. Gomez, P. Esteban, J.C. Pascal, and F. Jimenez, "From Embedded Systems Requirements to Physical Representation: A Model-Based Methodology in Accordance with the EIA-632 Standard", Production Systems and Supply Chain Management in Emerging Countries: Best Practices (Selected Contributions from ICPR-2010), Chapter 11, Springer, 2012.
C.E. Gomez, J.F. Jimenez, J.C. Pascal, P. Esteban, "HiLeS Designer: A Modeling Tool for Embedded Systems Design Validation", 5th International Conference on Production Research (ICPR-2010), Bogotá, July, 2010.
C.E. Gomez, J-C. Pascal, P. Esteban, Y. Déléris, J-R.Devatine, "Embedded Systems Requirements Verification Using HiLeS Designer", Embedded Real Time Software and Systems 2010 (ERTS2-2010), Toulouse, May, 2010.
C.E. Gomez, "Modeling Embedded Systems Using SysML", Master Thesis, Universidad de los Andes, Bogotá, Colombia, 2009.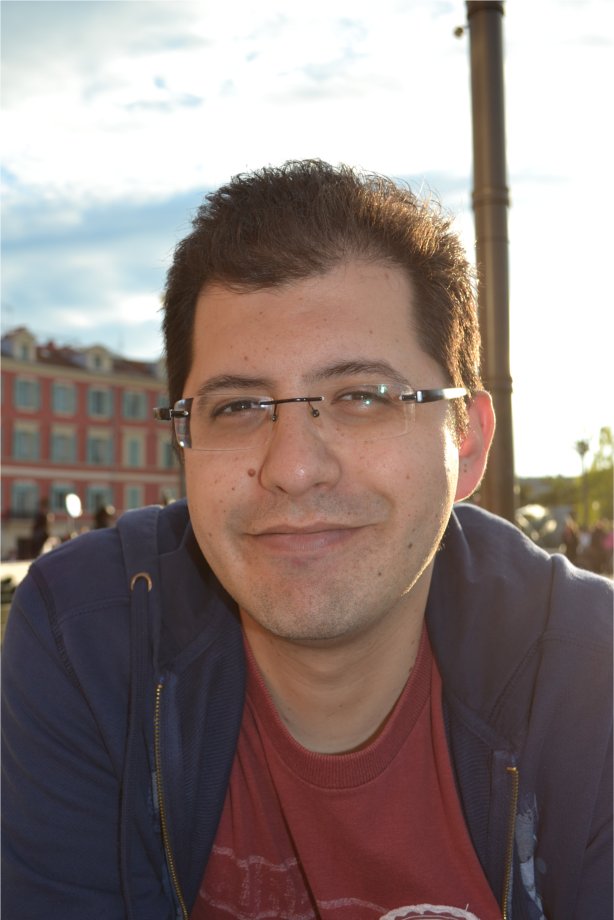 Contact
INRIA - Sophia Antipolis 2004 Route Lucioles 06560 Sophia-Antipolis
Phone: +33492387171
Email: carlos.gomez_cardenas@inria.fr