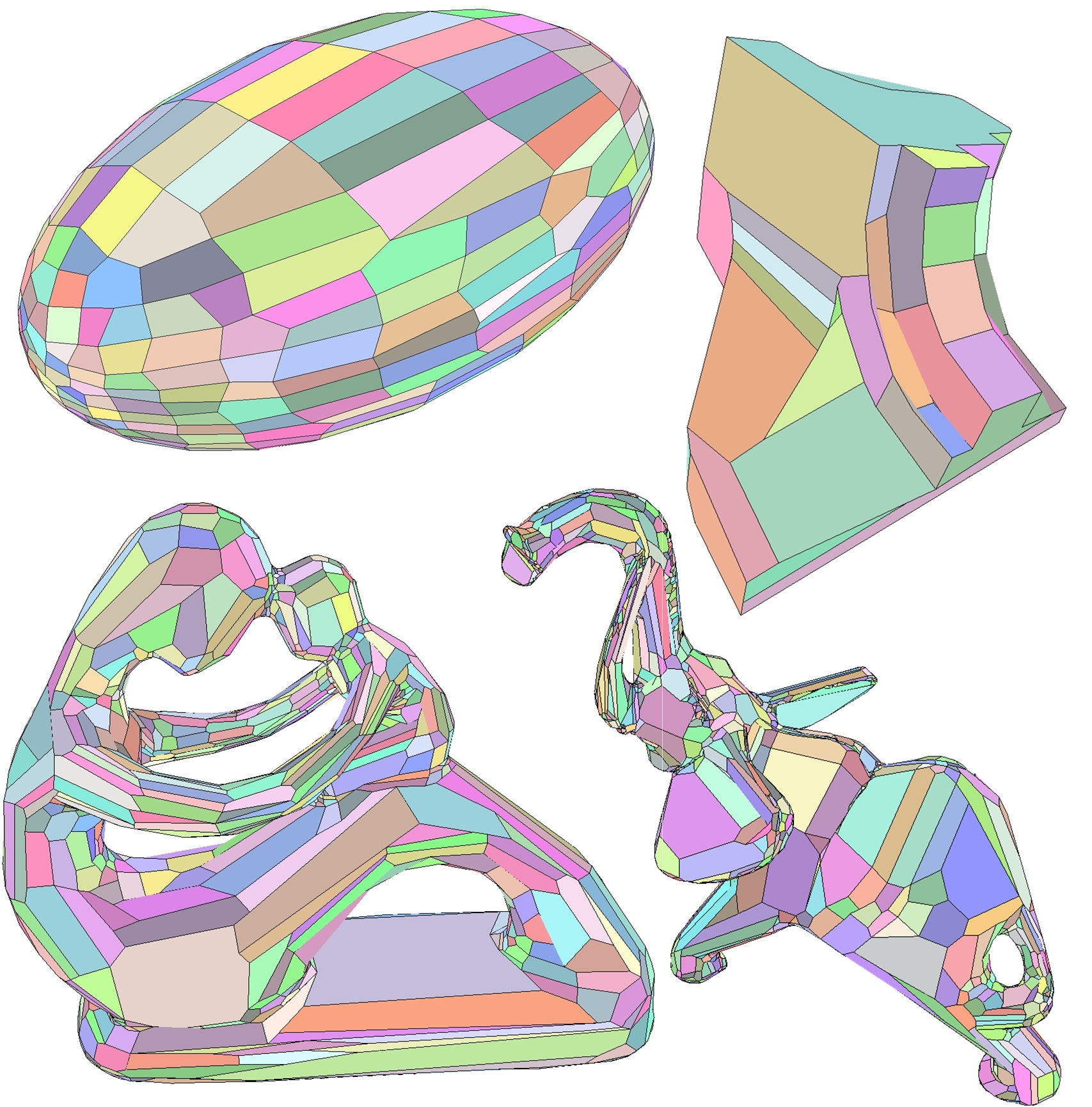 Anisotropic Rectangular Metric for Polygonal Surface Remeshing
Bertrand Pellenard, Jean-Marie Morvan and Pierre Alliez.
International Meshing Roundtable 2012

Abstract: We propose a new method for anisotropic polygonal surface remeshing. Our algorithm takes as input a surface triangle mesh. An anisotropic rectangular metric, defined at each triangle facet of the input mesh, is derived from both a user-specified normal-based tolerance error and the requirement to favor rectangle-shaped polygons. Our algorithm uses a greedy optimization procedure that adds, deletes and relocates generators so as to match two criteria related to partitioning and conformity.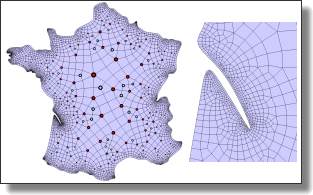 Isotropic 2D Quadrangle Meshing with Size and Orientation Control
Bertrand Pellenard, Pierre Alliez and Jean-Marie Morvan.
International Meshing Roundtable 2011

Abstract: We propose an approach for automatically generating isotropic 2D quadrangle meshes from arbitrary domains with a fine control over sizing and orientation of the elements. At the heart of our algorithm is an optimization procedure that, from a coarse initial tiling of the 2D domain, enforces each of the desirable mesh quality criteria (size, shape, orientation, degree, regularity) one at a time, in an order designed not to undo previous enhancements. Our experiments demonstrate how well our resulting quadrangle meshes conform to a wide range of input sizing and orientation fields.