CardioViz3D Description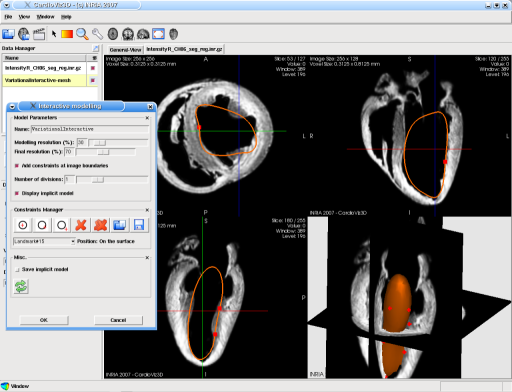 CardioViz3D targets research, clinicians and industry in cardiac imaging. It is funded by the CardioSense3D project and aims at providing researchers with a set of tools for the processing, simulation and visualization of cardiac data.
News : v1.5.0 version is out ! Download

You can also download some sample data to test the software Download

Documentation

is now available in pdf format AND online.
New : Some tutorial videos are now available !!

If you use CardioViz3D, please reference the following article:
An Integrated Platform for Dynamic Cardiac Simulation and Image Processing: Application to Personalised Tetralogy of Fallot Simulation.
N. Toussaint, T. Mansi, H. Delingette, N. Ayache, and M. Sermesant. In
Proc. Eurographics Workshop on Visual Computing for Biomedicine (VCBM)
, Delft, The Netherlands, 2008.

What's new in 1.5.0...
News : Check out the what's new section !!
- iso-contour extraction in a (4D-) mesh;
- data picking from a mesh/image to a mesh;
- landmark follow-up with comment added;
- tutorial maker;
- ...



What's new in 1.4.0...

In the 1.4.0 release some important changes have been made, the software aims to be more robust, take less memory, and includes a lot of new features such as :

DICOM import and export, showing the DICOM information of the images;
Useful snapshot and movie export;
Semi-automatic segmentation;
4D visualization improvements;
1D curve visualization;
Multi-vector field visualization;
Anatomical fiber field visualization;
...





Information

At the current state of development (v. 1.5.0), the software proposes a visualization system of cardiac images and meshes, and supports time sequences, as well as preliminary toolboxes. These toolboxes contain simple but powerfull processing algorithms that are especially dedicated to dynamic data.

CardioViz3D is built upon:

CardioViz3D is partly open-source (within vtkINRIA3D), and a release of a beta version for Windows, Linux and MacOSX is currently tested within CardioSense3D. The core of CardioViz3D, called KWAddOn, is given with the source code of vtkINRIA3D.

Control the daily compilations in the Dashboard .

Mailing lists and Forums

The CardioViz3D project is powered by gforge: http://gforge.inria.fr/projects/cardioviz3d. The INRIA gforges provide a full set of tools for developers and users: mailing-lists, forums, bug tracker, etc. We recommend CardioViz3D users to subscribe to the following mailing lists:
cardioviz3d-users: To submit questions/answers or suggestions to other users. Click here to subscribe;
Three forums have been created for your convenience:
open-discussion: For general discussions;
help: Help me please!;
feature-request: Post here any request for features you would like CardioViz3D to have;
Screenshots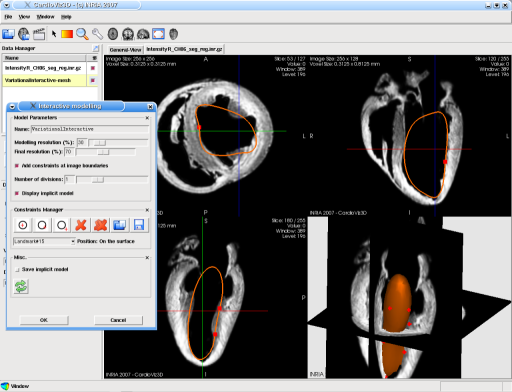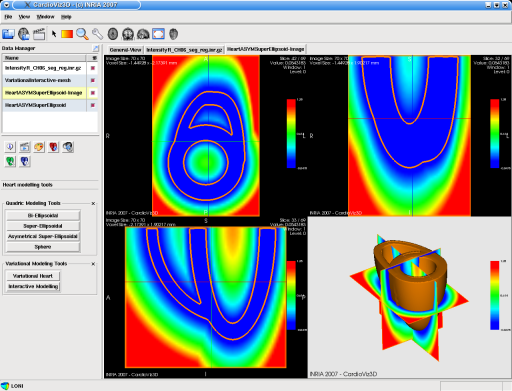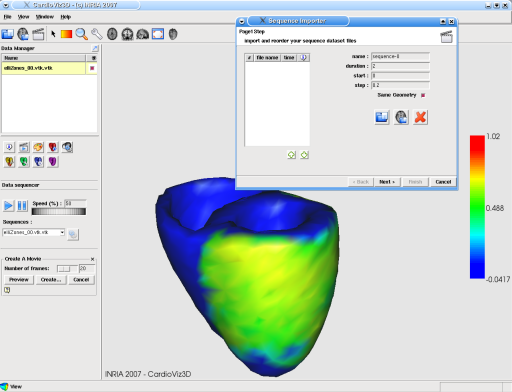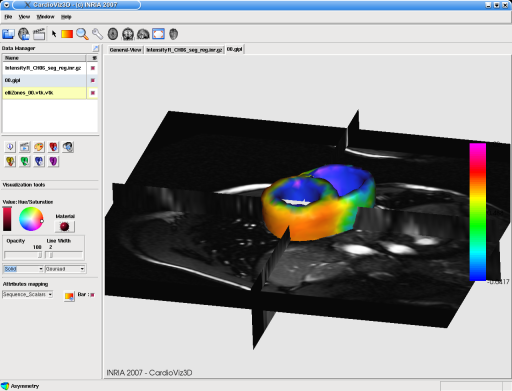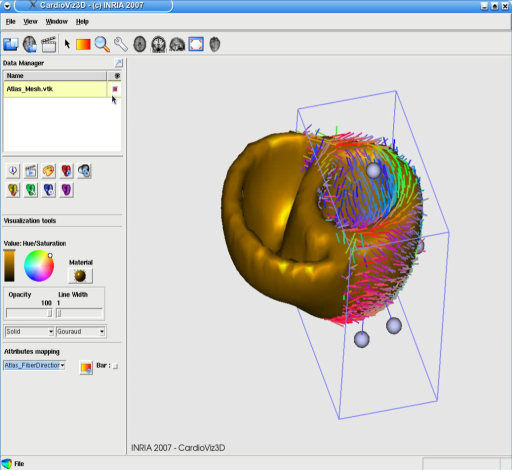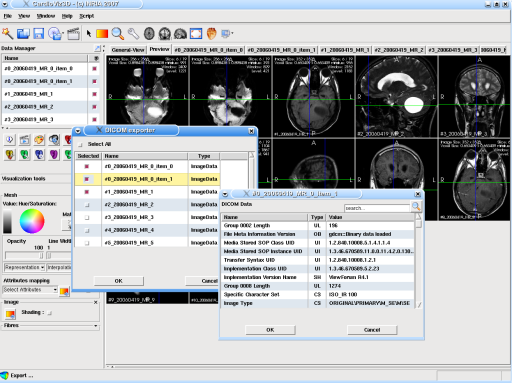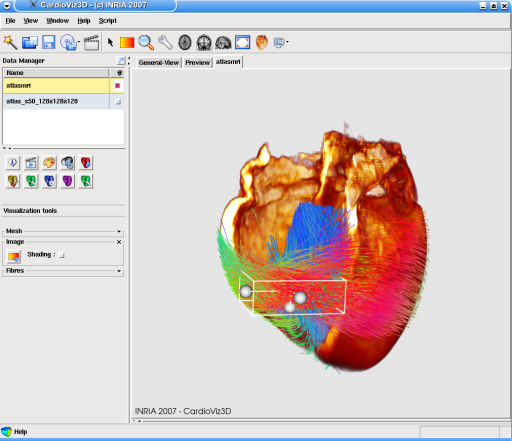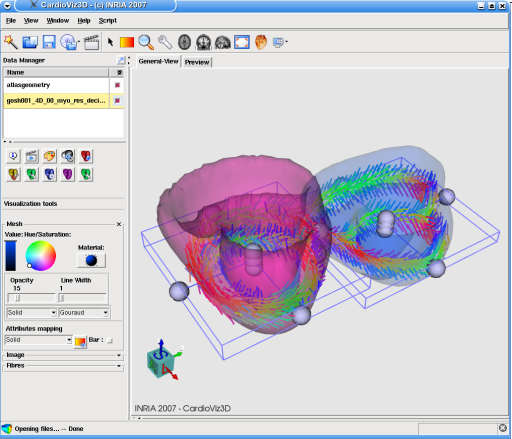 For more screenshots click here.