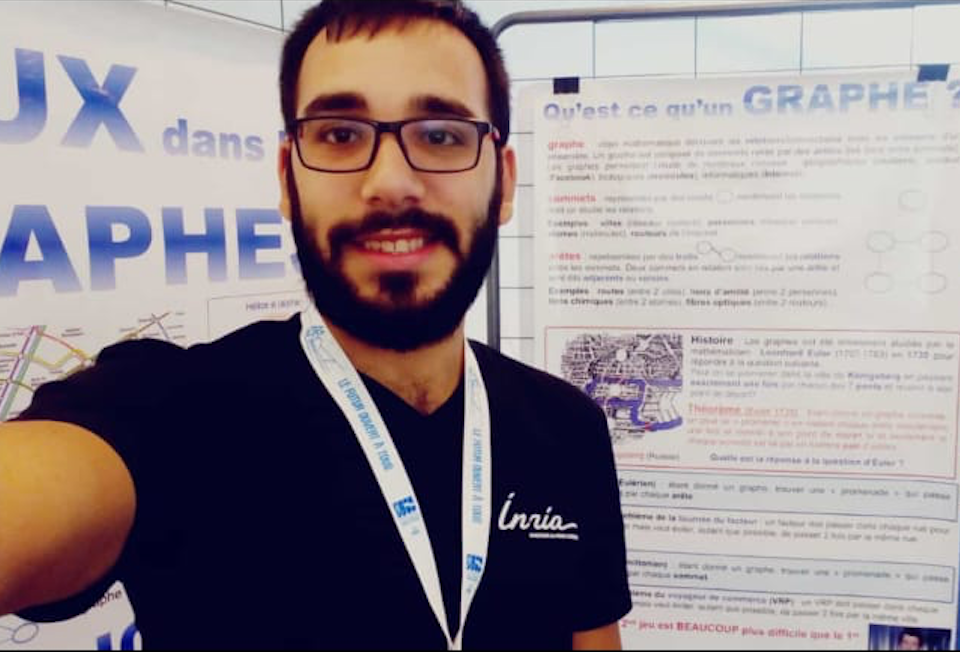 Ali Al Zoobi PhD Student As of October 2018, I am a doctoral student at Université Côte D'Azur in the COATI team which is a joint project-team
between Inria Sophia Antipolis - Méditerranée and the I3S laboratory, under the supervision of David Coudert and Nicolas Nisse.
My main research areas are operational research, algorithmic graph theory and data structure.
My CV in english. Contact information

Bat. Lagrange, Office L008,
INRIA Sophia Antipolis Méditerranée,
2004 route des Lucioles,
06902 Sophia Antipolis, France
Emails: ali(dot)al-zoobi(at)inria(dot)fr
Tel: +33 (0)7 83 71 94 27

Relevent activities

INRIA stand, Fête de la Science: Village des Sciences et de l'Innovation, Juan les Pins, October 20-21, 2018.

Background

2018: Master of Theoretical Computer science, Montpellier University, Montpellier, France.
2016: License of Computer Science, Lebanese University, Faculty of sciences, Beirut, Lebanon.