Thierry Turletti
I don't have a gift for arts, but if you are looking for an Artist, look at my father's Oil Paintings.
I'm sure you already know my mascot Ounga :-)
---
I am a senior researcher in the Diana project-team (previously called Planète) at INRIA, Sophia Antipolis, France.
Current Research Interests
Internet architecture and protocols,
Software Defined Networking and Network Function Virtualization,
Challenged and Heterogeneous networks,
Easy and realistic evaluation of network systems and architectures.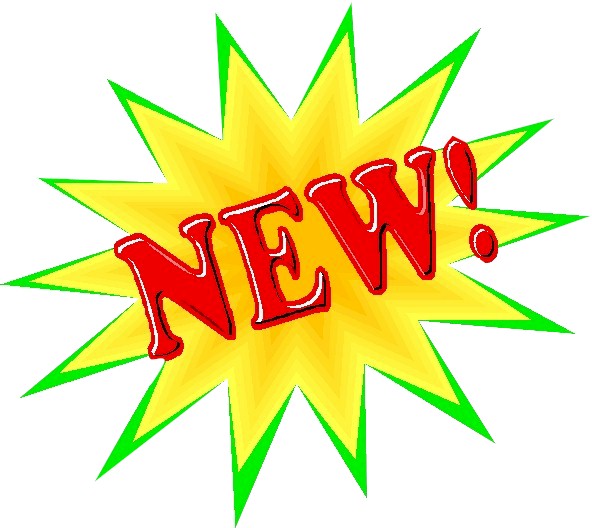 Our paper ``Automating ns-3 Experimentation in Multi-Host Scenarios'' got the Best Paper Award at last WNS3 workshop in May 2015.



Current Projects
I am involved in the following projects:
PhD students
Ongoing

Xuan-Nam Nguyen, on optimal rules placement in Software Defined Networking (co-supervised with Walid Dabbous).
Hardik Soni, on Software Defined Networking in challenged environments (co-supervised with Walid Dabbous).
---
Professional Activities
Member of the Editorial Boards of:


Technical Program Committee member of:
8th IEEE WOMMoM'07 Symposium, Helsinki, Finland, June 18-21, 2007.
2nd International Workshop on Wireless Network Measurement (WinMee'05), Boston, MA, April 3, 2006.
15th Packet Video Workshop, Hanghzou, China, April 20-21, 2006.
IEEE International Symposium on a World of Wireless, Mobile and Multimedia Networks, Niagara-Falls,Buffalo-NY, 26-29 June 2006.
WiOpt 2005 Symposium at Riva Del Garda, Italy on April 4-6, 2005.
3rd International Conference on Wired/Wireless Internet Communications (WWIC 2005), May 2-4 Xanthi, Greece.
IEEE International Symposium on a World of Wireless, Mobile and Multimedia Networks (WoWMoM 2005), Taormina, Italy, June 14-16, 2005.
1st International Workshop on Broadband Wireless Multimedia (BroadWiM), San José, CA, 2004.
Global Internet and Next Generation Networks Symposium 2004 at IEEE GLOBECOM, Dallas, USA, 2004.
2nd WiOpt workshop , University of Cambridge, UK, 2004.
14th Packet Video Workshop, University of California, Irvine, USA, 2004.
1st WiOpt workshop, Sophia Antipolis, FRANCE, 2003.
13th Packet Video Workshop, Nantes, FRANCE, 2003.
12th Packet Video Workshop, Pittsburgh, PA, USA, 2002.
4th International Workshop on Networked Group Communication, Boston, MA, USA, 2002.
11th Packet Video Workshop, Kyongju, Korea, 2001.
10th Packet Video Workshop, Cagliari, Italy, 2000.
9th Packet Video Workshop, New York, USA, 1999.



Co-Chair of the 1st Workshop on Software-Defined Internets of the future (WSDIF'14),Philadelphia, Pennsylvania on October 28 - 30, 2014.
Publicity Chair of the 11th IEEE International Conference on Mobile Ad-hoc and Sensor Systems (MASS), Philadelphia, October 2014.
Publicity Chair of the WiOpt 2005 Symposium, Riva del Garda, Trentino, Italy, 2005.
Doctoral Symposium Chair of ACM Multimedia 2002, Juan les Pins, France, 2002.
Co-Editor of two special issues on Software radio in IEEE JSAC April 1999 and IEEE Communication Magazine February 1999.
---
Past Activities
Past projects include:

HIPPARCH,
DESS,
VISI RNRT Project,
Visiophonie sur IP sans fils (VIP) RNRT Project,
ONELAB IST FP6 project concerning the implementation of an open platform across heterogeneous environments (based on PlanetLab),
ExpeShare ITEA2 project on file sharing in wireless in wireless ad hoc networks,
DIVINE RNRT project on video transmission over various wireless heterogeneous devices,
GENESIM joint team on

the elaboration of a Global Environment for wireless Networking Experiments and SIMulations,

ROSEATE STIC AmSud project on Realistic Models, Simulations and Experimentation of wireless protocols,
WELCOME ``Wireless experimental realistic measurement'' STIC AmSud project,
OneLab2 FP7 European project on Wireless Experimentation and Benchmarking,

CONNECT

ANR project on content-oriented networking,
EIT ICT KIC SDN on LTE integration in Software-Defined Networking.
I have been a postdoctoral associate in the Telemedia, Networks and Systems Group at the MIT Laboratory for Computer Science between September'95 and September'96. In this group, I have been working in the SpectrumWare project headed by David Tennenhouse. I have designed and implemented in software part of a GSM base station which has been integrated into the VuSystem.

I have done my PhD studies in the High-Speed Networking Research Group RODEO at INRIA Sophia Antipolis. My previous research (done in particular with Jean Bolot and Christian Huitema) were focused on designing, implementing, and evaluating multimedia applications over the Internet. Specifically, I have developed IVS, one of the first videoconferencing application for the Internet. This software videoconferencing system allows multicast delivery of audio and video over the Internet. I also developed specific error control and rate control mechanisms for transmission of video streams. These mechanisms regulate the output rate of the codecs based on feedback information about the network state. They have been designed specifically to work in a multicast environment.


---
How to reach me
Organization: INRIA
Research Unit: Sophia Antipolis
Project: DIANA
E-mail: thierry.turletti@inria.fr
Phone: +33 4 92 387 879 .... But you'd better use email instead!
Fax: +33 4 92 387 978
Mail: INRIA, 2004 route des Lucioles, B.P. 93, 06902 Sophia Antipolis Cedex, France
Last modified: Fri May 22 08:54:39 MET 2015 Thierry Turletti