Veteran Researcher at I3S & Inria
PhD in Computer Science, University of Nice - Sophia Antipolis.
Polytech - Templiers 930, Route des Colles - BP145 06903 Sophia Antipolis Cedex
Tel: +33 4 92 96 51 71 ; mail: olivier.corby at inria.fr
Research: My research topics are Knowledge Engineering, Semantic Web and Web of Data. I have a special interest in Graph based Knowledge Representation, RDF/S, SPARQL. I designed a generic SPARQL interpreter, with extensions, called KGRAM that processes labeled graphs.
Currently, I design SPARQL Template, a language for pretty printing RDF graphs. It enables us to pretty print RDF abstract syntax trees such as OWL RDF to functional syntax, SPIN to SPARQL, SQL RDF AST to SQL concrete syntax, RDF to Turtle and a mockup of mathematical expressions to Latex.
Distinction: No excellence bonus.
PhD Students
:
Papa Fary Diallo: Co-Construction of Community Ontologies and Corpus in a Limited Technological Environment, with UGB, Senegal.
Corentin Follenfant: Semantic Web & Business Intelligence, with SAP.
Oumy Seye: Rules for the Web of Data
Publication
:
bibliography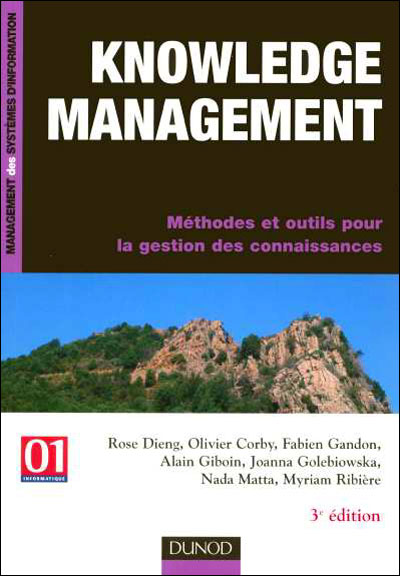 Software: Designer of KGRAM Graph Abstract Machine and Corese Semantic Web Factory.
Standardization: Member of W3C SPARQL 1.1 and RDF Working Groups.
Teaching: I am responsible of a Master course on Semantic Web at EPU Nice - Sophia Antipolis where I also teach Knowledge Engineering. I teach Semantic Web in Licence Pro at IUT Nice-Sophia Antipolis. In the past, I used to teach at ENSI Bourges, UTT Troyes, ENTP Lyon.
Administration: I serve in the Committee for PostDoc and in the Committee for Scientific Animation and Mediation at Inria Sophia Antipolis.
Formerly: I was member of Edelweiss (Interim Leader, 2008-2011) & Acacia team.
Personal: Hiking, in 2012 I hiked Tour du Mont Blanc, Nordic Ski into the Wild.
I like rock music.