Veteran Researcher at I3S & Inria
PhD in Computer Science, University of Nice - Sophia Antipolis.
Polytech - Templiers 930, Route des Colles - BP145 06903 Sophia-Antipolis Cedex
Tel: +33 4 92 96 51 71 ; mail: olivier.corby at inria.fr
Research: My research topics are Knowledge Engineering, Semantic Web and Web of Data. I have a special interest in Graph based Knowledge Representation, RDF/S, SPARQL. Currently, I work on SPARQL templates for pretty-printing RDF Abstract Syntax Trees.

Distinction: No excellence bonus.
PhD Students
:
Papa Fary Diallo: Co-Construction of Community Ontologies and Corpus in a Limited Technological Environment, with UGB, Senegal.
Corentin Follenfant: Semantic Web & Business Intelligence, with SAP.
Oumy Seye: Rules for the Web of Data
Publication
:
bibliography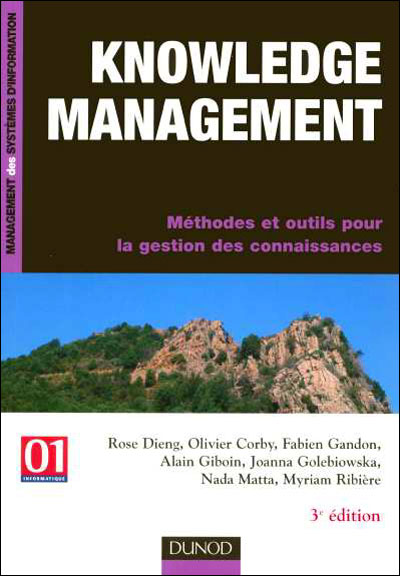 Software: Designer of KGRAM Graph Abstract Machine and Corese Semantic Web Factory.
Standardization: Member of W3C SPARQL 1.1 and RDF Working Groups.
Teaching: I am responsible of a Master course on Semantic Web at EPU Nice - Sophia Antipolis where I also teach Knowledge Engineering. I teach Semantic Web in Licence Pro at IUT Nice-Sophia Antipolis. In the past, I used to teach at ENSI Bourges, UTT Troyes, ENTP Lyon.
Administration: I serve in the Committee for PostDoc and in the Committee for Scientific Animation and Mediation at Inria Sophia Antipolis.
Formerly: I was member of Edelweiss (Interim Leader, 2008-2011) & Acacia team.
Personal: Hiking, in 2012 I hiked Tour du Mont Blanc, Nordic Ski into the Wild.
I like to listen rock music.