Next:
Rigid Registration Process
Up:
Registration Tool Module
Previous:
Image import
Contents

Navigation
As soon as the input images are loaded, you can navigate through them thanks to a set of buttons. Please refer to the ImageViewer manual for more details on the 2D view navigation. The last button on the right allows to view a specific view in double full screen.

This button might be used for linking (i.e. synchronizing) or unlinking the views in term of spatial positioning. It helps seeing how much the images to be registered differ one to the other. (see Fig. 5.2)

For convenience, one can use this kind of button to switch between the three different views orientation (axial, coronal or sagittal). That helps for manual rigid registration (see Sect. 5.3) for instance.
Figure 5.2: Another screen shot of the RegistrationTool. The full screen mode is activated in the axial views of MR images (different modalities) from the same patient. The control panel has been popped out to have a gain of space for the images.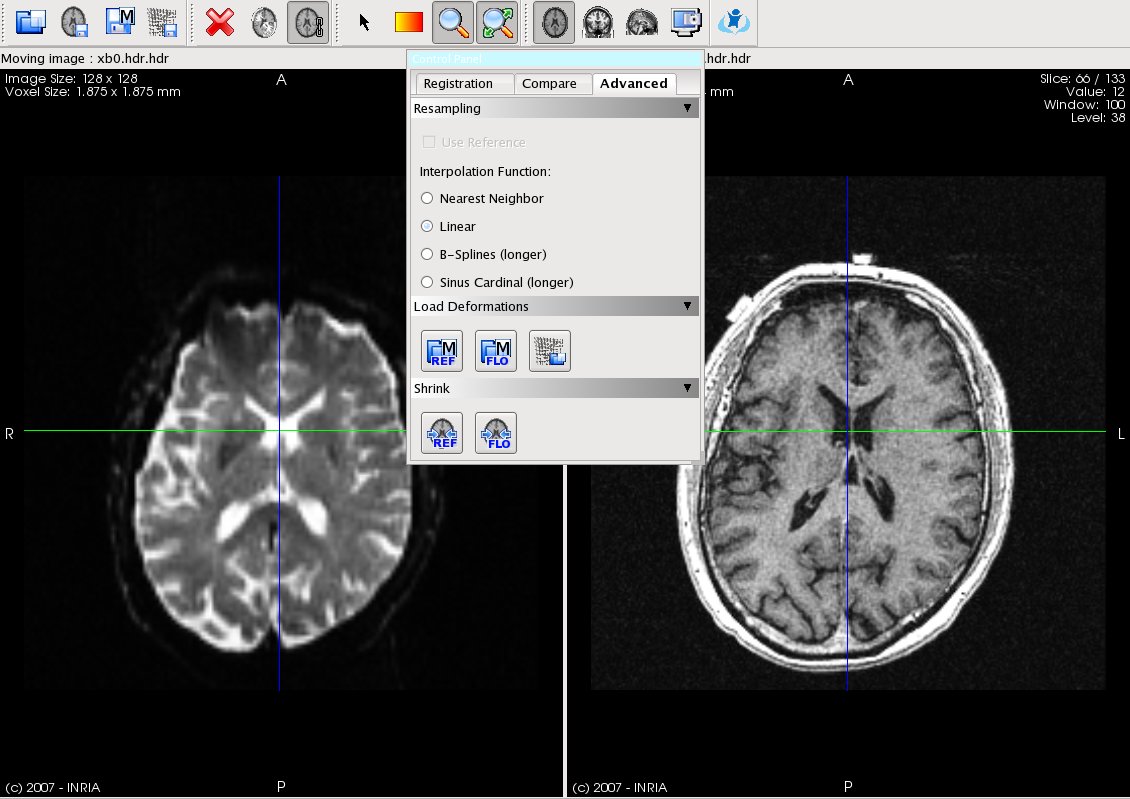 ---





Next: Rigid Registration Process Up: Registration Tool Module Previous: Image import Contents Nicolas Toussaint 2007-06-22